A8Chat iOS SDK
An iOS Framework that embeds the A8Chat functionalities in your iOS mobile application.
A8Chat Widget​
An iOS Framework that makes it easy for mobile developers to build in-app A8Chat support.
Target OS: iOS 12+
Installation​
Step 1: Download the A8ChatWidget.framework.zip file and extract it to a convenient location. In the Xcode Project Navigator, select your project and then select the app target that you want the framework to be integrated with.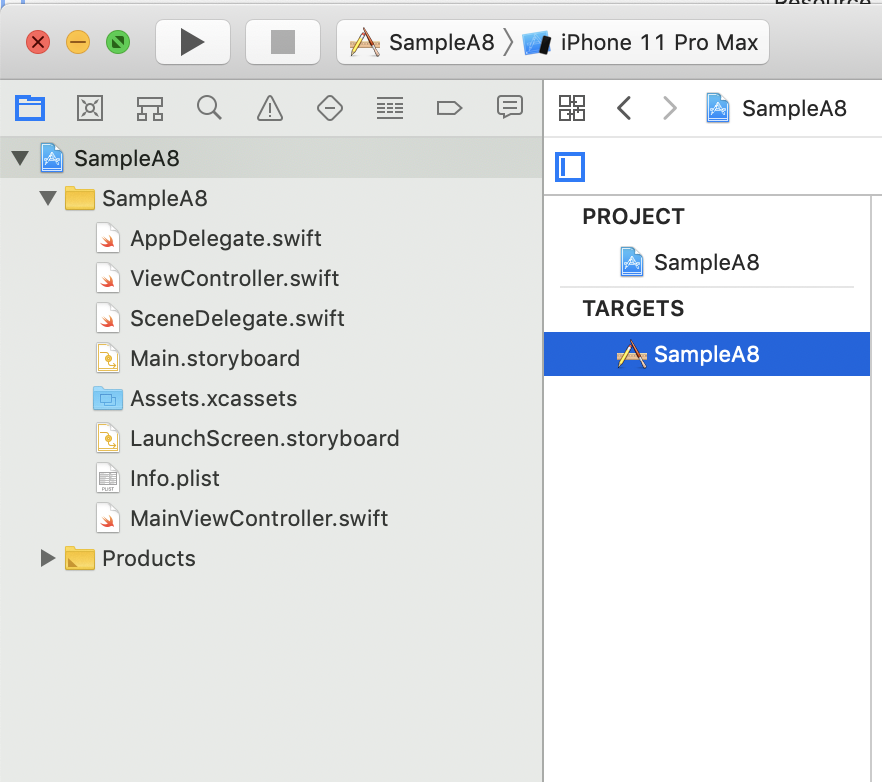 Step 2: Navigate to General tab and scroll down to Embedded Binaries. Click + button.

Step 3: On the bottom-left of the pop-up, click Add Other and choose the A8ChatWidget.framework file that you downloaded earlier.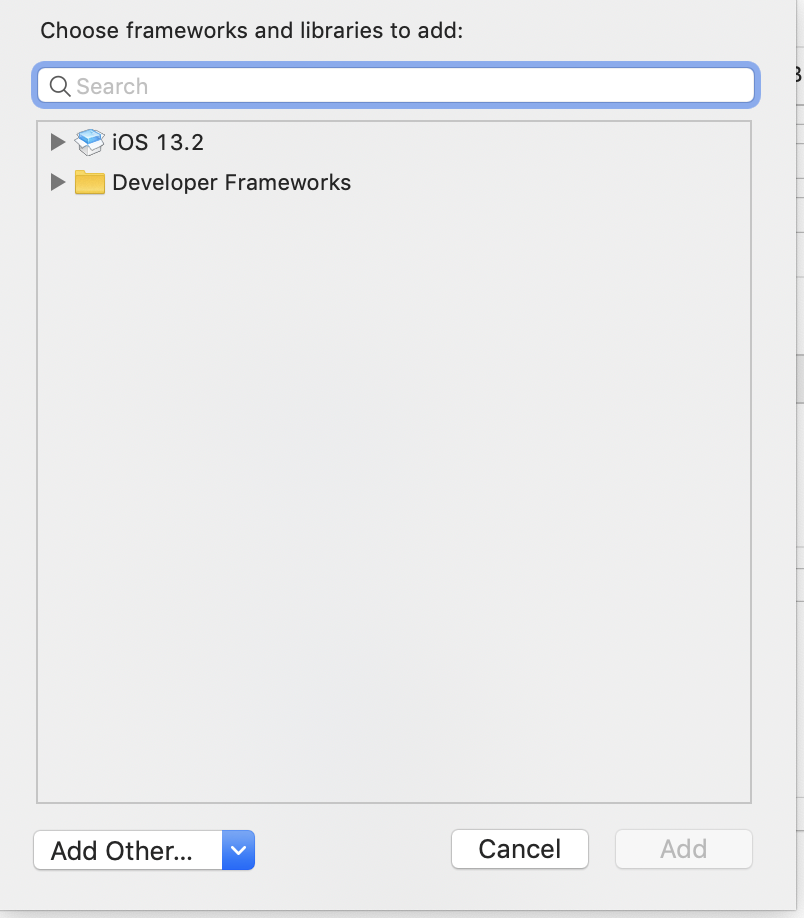 Step 4: A prompt will appear when importing, where you need to check Copy items if needed.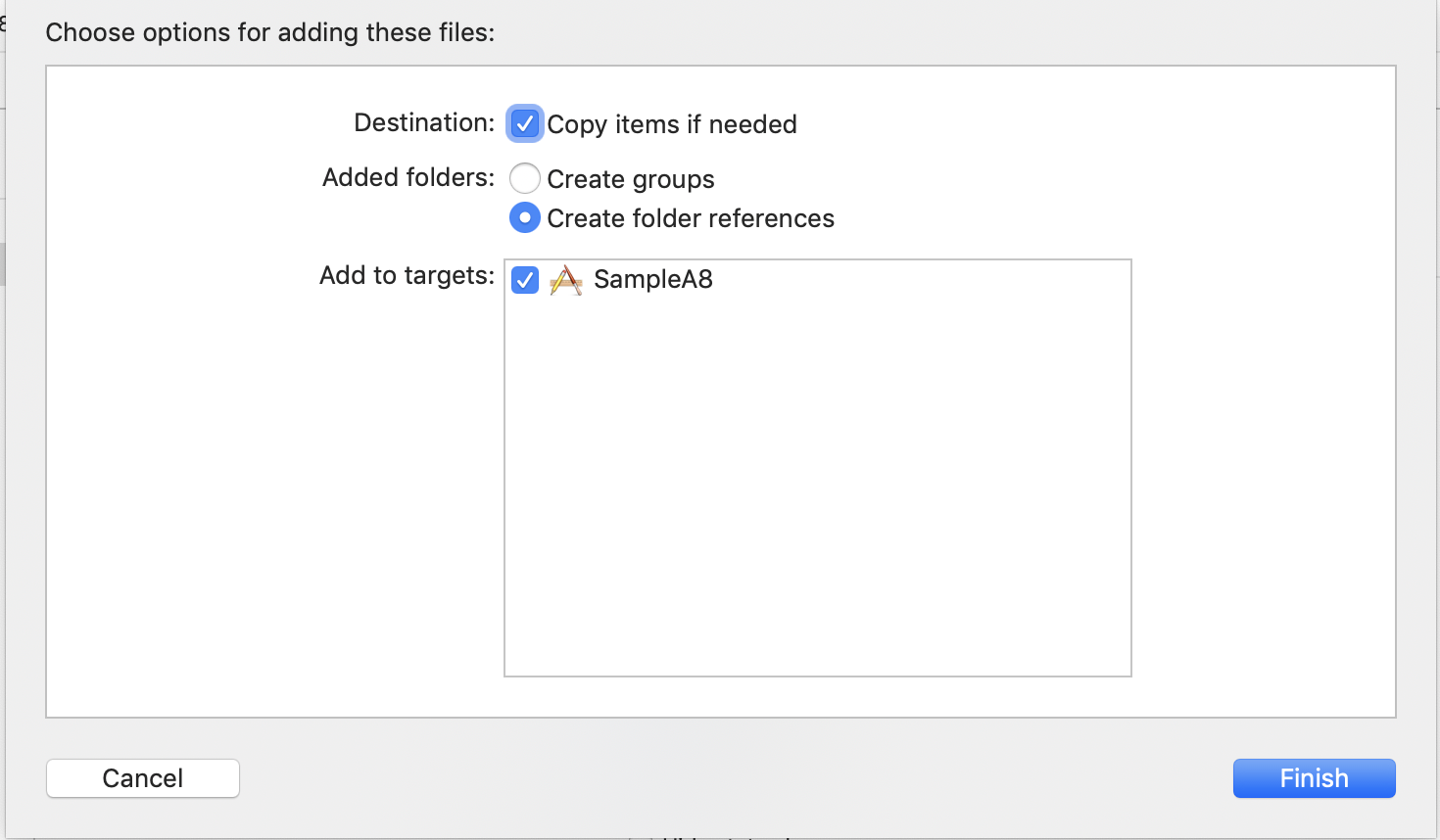 Step 5: Once you find the added framwework in the Embedded Binaries, change the drop-down value beside the name of the framework to Embed & Sign for embedding the the framework to your app.

Now, you have successfully added the framework to your project!
✅ A Quick Alternative way to do all the above is to just drag & drop the framework that you downloaded into your workspace and embed it in the Embedded Binaries section.
Importing​
Use this import statement in the ViewController where you want to load the ChatWidget.
Implementation​
Add the following code in your corresponding ViewController.swift, inside the viewdidLoad() and initialize the framework with your connection credentials.
// All the connection credentials here are just a sample




// Please use your credentials in the respective fields





WidgetBuilder

(

self

)

.

setOrgId

(

orgId

:

 

"5be9b2912c1bd52cbadfbe03"

)




                   

.

setuserId

(

userId

:

 

"1572948088"

)




                   

.

setAppKey

(

appKey

:

"0ed8de2c0564s642c4c5b318e97450rb3220ddbc4d2974cea53b1065s"

)




                   

.

setBotHandle

(

botHandle

:

 

"a8bot"

)




                   

.

setEmailId

(

emailId

:

 

"johndoe@gmail.com"

)




                   

.

setDisplayName

(

displayName

:

 

"John Doe"

)




                   

.

setEnvironment

(

envi

:

 botEnvironment

.

testing

)




                   

.

build

(

)



Connection cannot be established to Chat without these credentials: orgid, appKey, botHandle, displayName, emailId and botEnvironment while userId can be optional.
❗ botEnvironment decides the environment of your bot: testing, staging, and production.
License ©​
A8ChatWidget is licensed under the terms of the Apache License, version 2.0. Please see the LICENSE file for full details
Contact​
A8ChatWidget was developed by the Autonom8 iOS team. If you have any technical questions or concerns about this project feel free to reach out to Autonom8.